The potential of Virtual Reality (VR) as a tool to enhance vocational training is being explored and put into practice by a consortium of partner organisations working in criminal justice across Europe. The ultimate goal is to increase inmates' preparation for successful employment post-release and prevent re-incarceration.
Obtaining employment after being released from prison can be difficult for many reasons. One of the main challenges is the stigma that comes with a criminal record, which can make it hard for ex-offenders to find employers willing to hire them.

Another crucial issue is that many inmates lack the skills and education necessary to compete in today's job market. In addition, a significant part of this population shows little work experience.
Education and training are crucial to inmates' lives after prison
In this scenario, Vocational Education and Training (VET) programmes can play an important role in addressing these barriers and helping ex-inmates find and maintain employment.

VET programmes, which aim to teach inmates employability skills and specific industry training, have been shown to have a positive impact on reducing recidivism. According to a 2016 study1 participation in VET programmes resulted in a 43% lower recidivism rate compared to non-participants. Furthermore, offenders who received vocational and educational training had a 13% higher chance of obtaining employment post-release.

These findings highlight the importance of developing and improving these programmes to better prepare inmates for reintegration and increase their employment opportunities after release.

Traditional education methods are not always the best approach in prisons – The case for training using Virtual Reality
Participation in educational programmes within prison is a challenge. Most European countries have a participation rate of less than 25% 2.
The integration of Virtual Reality technology in VET programmes in prisons holds significant potential for improving the learning process and motivating inmate engagement. VR features such as gamification, multisensory interaction scenarios, and real-world visual representations can enhance the learning experience 3. Additionally, users tend to feel motivated to continue learning in VR contexts 4.
Incorporating VR into prison VET programmes can provide inmates with practical, real-life scenarios that prepare them for the challenges they may face upon release. This can include career and educational training, allowing inmates to familiarise themselves with valuable activities they would otherwise have limited or no access to, such as roleplaying a job interview.
In addition, VR offers a strong emotional and social learning component, allowing inmates to practice important skills such as conflict resolution, problem-solving, collaboration with others, and decision-making, with no risk of harm to themselves or others 5.
---
Based on this scenario, the VISION – Visualising the Future Through Training – project aims to motivate inmates to engage in VET programmes, supported by virtual reality technology. To achieve this, the project will develop a VR-based VET programme that is attractive and motivating for inmates and create virtual scenarios that stimulate adherence and interest.
Additionally, the project will develop a training plan for educators on how to deliver the VR programme, taking the individual needs of inmates into account.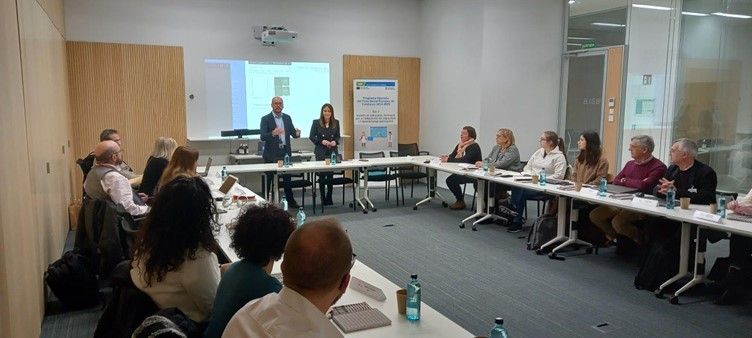 The partnership is currently designing a tool that can be used by any prison training service to support the screening of inmates' motivation when adhering to VET actions. Such an instrument will also make it possible to recommend adequate strategies for involving inmates, with a view to ensuring successful completion of the training.

The VISION project carried out a survey to diagnose the inmates' motivation for VET programmes and also the strategies that prison services use to involve them in training actions. Prison inmates from the project partner countries answered the survey and soon we will have the conclusions of those data analysis.
The project experts are also currently working on designing and piloting virtual scenarios for VET courses. The pilot scenario will focus on qualifications related to kitchen work (i.e., cooking, cheesemaking, bakery and pastry, catering clerk and operator and pizza making). The consortium found that kitchen training was one of the most common qualification offers in prisons across the partner countries, presenting more opportunities for its implementation.

The data from the outcomes of these pilot training and feedback from educators, trainers, and other practitioners and organisations involved in the VET deployment will provide key insights about inmates' decision drivers and motivation.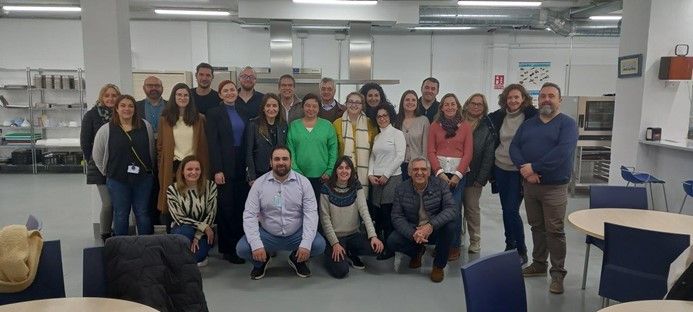 In the upcoming first Short-Term Joint Staff Training (STJST), set to happen between the 22nd and 25th of May 2023, in Portugal, the project consortium will train around 30 prison staff on the motivation assessment and enrolment strategies online tool. In addition, participants will also learn how to use the kitchen training VR scenarios.
A second STJST will be held in Italy further down the project's timeline, extending into 2024.


References
1 Crabbe, Michael. (2016). Education for Offenders in Prison. Journal of Pedagogic Development, 6(3). 
2 Hawley, J., Murphy, I., & Souto-Otero, M (2013). Prison education and training in Europe: current state-of-play and challenges.
European Commission.
3  Mikropoulos, T. A.,
& Natsis, A. (2011). Educational virtual environments: A ten-year review of empirical research (1999–2009). Computers & Education, 56(3), pp.769–780. doi:10.1016/j.compedu.2010.10.020
4 Monahan, T., McArdle, G., & Bertolotto, M. (2008). Virtual reality for collaborative elearning. Computers & Education, 50(4), pp.1339–1353. doi:10.1016/j.compedu.2006.12.008
5 Thornhill-Miller, B., & Dupont, J. M. (2016). Virtual Reality and the Enhancement of Creativity and Innovation: Under Recognized Potential Among Converging Technologies? Journal of Cognitive Education and Psychology, 15(1), 102–121. doi:10.1891/1945-8959.15.1.102
Larach, D., & Cabra, J. F. (2010). Creative Problem Solving in Second Life: An Action Research Study. Creativity and Innovation Management, 19(2), 167–179. doi:10.1111/j.1467-8691.2010.00550.x
Learn more about this project
More Rehabilitation, Reintegration and Community Projects

Development and testing of a process chain for the placement of former detainees as specialists in the labour market