International Conference promotes judicial cooperation between European Union Member-States regarding the use of pretrial detention as a last resort. Experts touch upon the challenges and solutions for a broader application of alternative judicial measures.
The overreaching use of pretrial detention has severe repercussions for the individuals subject to this measure. More concretely, depriving someone of their liberty before a trial not only infringes on the universal right of presumption of innocence but also brings life-changing consequences.
Moreover, EU MS's overusing pretrial detention also endure the consequences. Their taxpayers suffer higher costs and overcrowding in penitentiary institutions increases. In other words, when states rely heavily on detention as a preventive measure, pretrial detainees can make up a large portion of the prison population.
That's why many criminal justice experts gathered to discuss the current findings, needs, and future steps regarding pretrial detention overuse. The opportunity for this far-reaching debate was set by the PRE-TRIAD project Final International Conference: "Pretrial Detention and Alternatives to Pretrial Detention".
The participants of this conference, held in Berlin on May 12th, 2022, shared insights on challenges and solutions, such as alternatives to pretrial detention, the use of the European Supervision Order during criminal investigation, and national and European recommendations on pretrial detention.
Dr Walter Hammerschick, a Professor at the University of Innsbruck, provided a comprehensive account of the overuse of pretrial detention and reiterated the need for alternatives to non-custodial measures. The academic highlighted the need to ensure that judicial practitioners opt for pretrial detention only as a last resort, considering existing alternative measures instead.
Focusing on why practitioners do not use alternative pretrial sentences more often, Dr Ioan Durnescu, a Professor at the University of Bucharest, highlighted the importance of identifying the obstacles to their implementation. With such answers, adapted solutions can be created and effectively put into practice by judicial professionals.
When discussing the future of pretrial detention, all speakers agreed that it is necessary to continue working to create long-term strategies and alternatives to pretrial detention.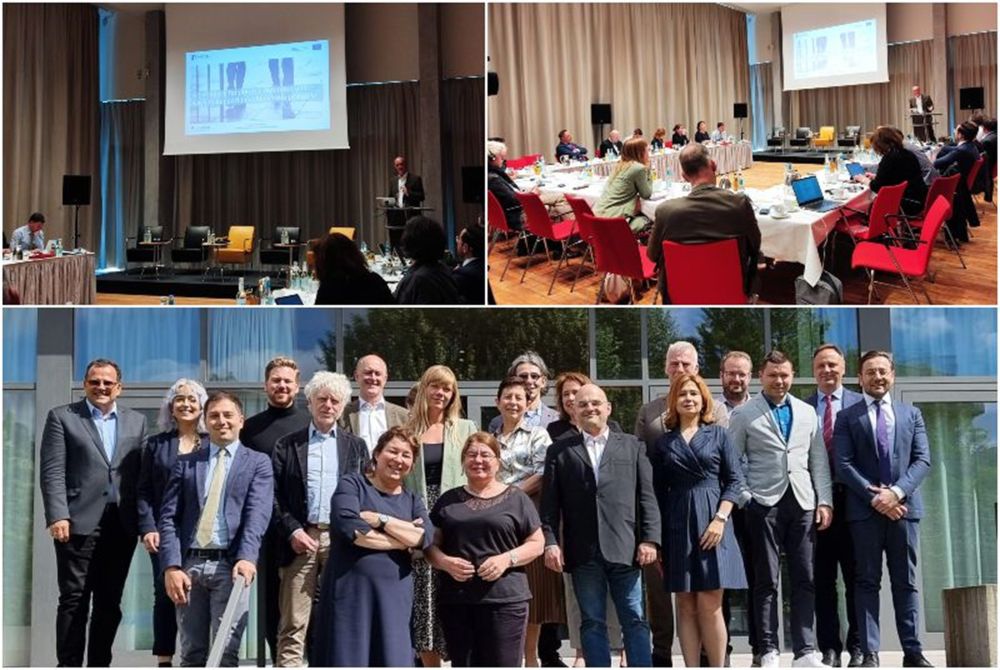 The PRE-TRIAD project continues its mission to deepen and disseminate its results. The next steps of the PRE-TRIAD project include an international outreach training event in conjunction with the European Judicial Training Network (EJTN).

Furthermore, the project is developing an e-learning on pretrial detention, and an enhanced application of the European Supervision Order, targeting judges, prosecutors, court clerks, defence lawyers, probation officers and law students.
Know more about this project

Alternative pre-trial detention measures: Judicial awareness and cooperation towards the realisation of common standards

Rehabilitation of foreign inmates within the scope of FD 2008/909/JHA