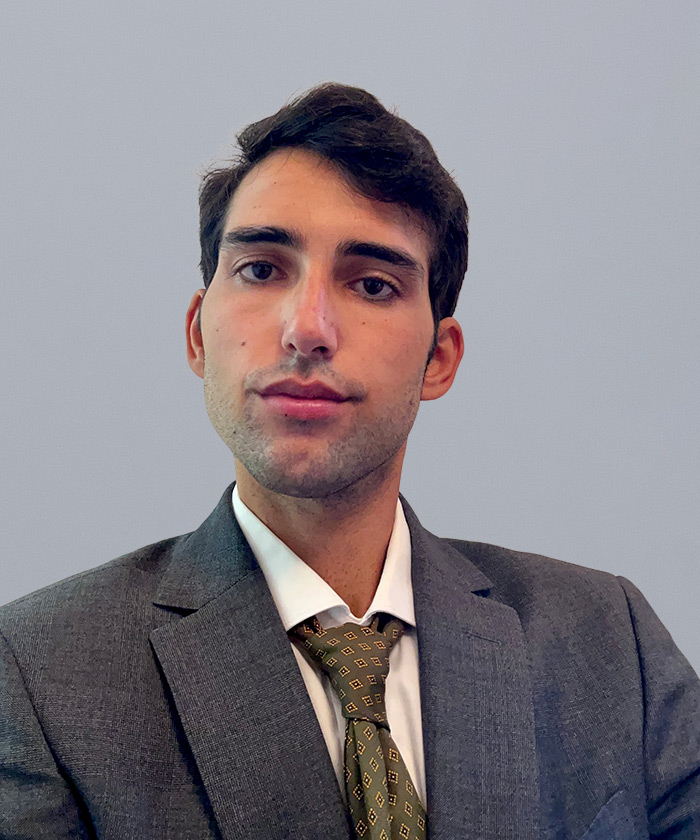 Consultant & Researcher
International Judicial Cooperation Portfolio
Luis Bartilotti Matos holds a Law degree from the University of Porto, Portugal, and a master's in Globalisation and Law from the University of Maastricht, The Netherlands.
Luis was born in Porto, Portugal. After finishing high school at the age with a GPA of 18.5, he decided to pursue a Law degree at the University of Porto. Luis always wanted to pursue a career in international law and international relations, with a specific tonic on state cooperation and EU law. He completed his LLB in 2019. Simultaneously, he trained as a ballet dancer on a pre-professional level. After an audition in Rome, he was hired as a dancer at Disneyland Paris from 2019 to 2021.
Whilst working in Paris, he enrolled on an LLM (The Globalisation and Law masters program) at the University of Maastricht, The Netherlands. His studies focused on Public International Law and its response to issues stemming from a globalised world (i.e. Human Rights, International Criminal Law, CSR, External Relations Of The EU, Data Protection, Intelectual Property, etc.).
Luis wrote his dissertation on Cyberattacks and how they could be equated to Crimes Against Humanity to ensure redress. He was also able to publish a Case Commentary on the ICC Gbagbo and Blé Goudé Case and the use of the no case to answer motion.
After his masters, Luis was a trainee lawyer-linguist at the Court of Justice of the EU — being subsequentially hired as a temporary agent.
Luis is a member of the International Judicial Cooperation Portfolio team at IPS Innovative Prison Systems.