IPS_Innovative Prison Systems is committed to developing training materials and tools to support European education professionals in countering early vulnerabilities to radicalisation in young people.
As political polarisation and radicalisation rise in Europe, educational and social practitioners need holistic and inclusive toolsets to meet the challenges of working with youth.
In the vision of CEDAR Project (Continuing Education Against Radicalisation), of which IPS is a partner, enhancing integration efforts in educational settings can be crucial for early radicalisation prevention.
Positive relationships with teachers, educational technicians, psychologists, sociocultural animators, or other figures in the surrounding community can develop strong and supportive bonds. This support network has the potential to identify and prevent radicalisation processes and extremist viewpoints.
However, practitioners working with youth often lack the tools to recognise and act upon early warning signs.
Holistically capacitating professionals working with youth
The CEDAR project has determined the most pressing pedagogical needs felt by educational and youth workers in France, Portugal, Spain, Austria, and Poland.
Qualitative research and
practitioner focus groups
, allowed the consortium to conclude that practitioners working with youth need more theoretical and practical knowledge. They also require skills and tools to understand and positively contribute to detecting and countering vulnerabilities to polarisation and radicalisation of the youngster they deal with daily.
Professionals working with juveniles must be able to promote youth's active and inclusive citizenship.
That's why the CEDAR project is taking steps to develop a holistic and innovative training course for education professionals.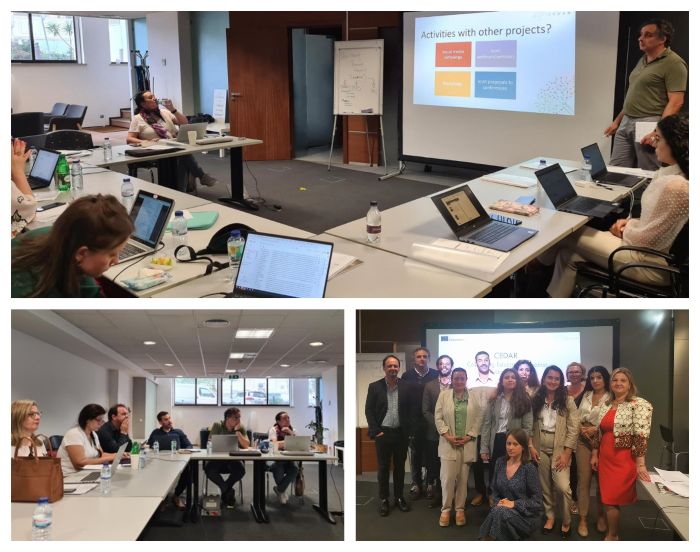 With the practitioners' needs in mind, the consortium discussed which theoretical and practical knowledge and competencies will be provided and developed in the scope of the training. The project is striving for a real impact on the European educational setting.
These developments were at the core of CEDAR project's transnational meeting held on the 30th and 31st of May, 2022, at the IPS_Innovative Prison Systems offices in Lisbon, Portugal. 
Know more about this project

Developing a European framework for disengagement and reintegration of extremist offenders and radicalised individuals in prison