JIVE
Justice Involving Volunteers in Europe
Synopsis
JIVE aims to deliver a best practices guide, building upon the recommendations of the Policy Agenda for Volunteering in Europe.
Objectives
This two-year project aims to establish a transnational network of non-governmental organizations partners with intervention in the justice sector with the following specific objectives:
To share experiences, knowledge and ideas;
To share and transfer best practices, focusing on two main areas of work:

the role and value of volunteers working with (ex) offenders, their families and victims of crime;
working effectively in partnership with statutory and private organisations.
Expected outcomes
A report on the current contribution and value of volunteers in the criminal justice systems in Europe for dissemination to relevant statutory and non-statutory organizations and European bodies, based on creation and design of an electronic survey;
A best practice guide on volunteer recruitment, training and support, and volunteer training programme;
An evaluation of current practices in cross sector partnerships to inform a report with recommendations for effective co-operation;
Cross sector seminars to explore ideas and promote the use of volunteers in the criminal justice system and regular newsletters highlighting European practice and project developments;
A final conference to promote and demonstrate the value of volunteers within the criminal justice system and celebrate the successes of the project.
Promoter
APROXIMAR, Portugal
Partners
Clinks, England & Wales
BRIK Institute – University of Bremen, Germany
Foundation 180, The Netherlands
Penal Justice Reform Foundation (RJP), Romania
GRADO, Romania
BAGAzs, Hungary
Cooperativa Sociale Cellarius, Italy
Associated partner
IPS_Innovative Prison Systems
Funding
Criminal Justice Programme, Action Grant, Best Practices Implementation (2013)
Time frame
01/04/2014 to 31/03/2016 (24 months)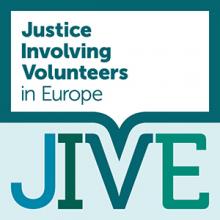 Building a best practices guide upon the recommendations of the policy agenda for volunteering in Europe
Sector
Penitentiary
Services
Offender rehabilitation, Training and development
Where
Portugal, Romania, German, Hungary, Italy
Website
www.aproximar.pt
Contact us
ips@prisonsystems.eu