MEGAN
Mentoring Excluded Groups and Networks
Synopsis
This project piloted, tested and evaluated the use of mentoring as a means of facilitating the social inclusion and employment of vulnerable groups. Working in Portugal, the UK and Hungary, the project has engaged with a number of marginalized communities, including Roma, migrants, long-term unemployed and offenders, to identify and assess the impact and transferability of mentoring.
Objectives
To enhance the social inclusion of migrant communities through mentoring;
To promote effective and cost-efficient strategies to support the social inclusion and employment of vulnerable groups;
To measure the impact of mentoring on a range of hard (e.g. employment and reoffending) and soft (e.g. confidence and motivation) outcomes for marginalised communities;
To test the feasibility of conducting a randomised control trial of mentoring to identify impacts.
Expected outcomes
A protocol of mentor training and recruitment;
1 train the trainer mentoring programme and respective materials;
A standardized tool for measuring the mentoring outcomes;
A common framework of minimum standards for mentoring programmes;
A framework for upscaling mentoring in each partner country;
Video evidence of mentoring programmes from each partner country to be used as promotional material for mentoring programmes;
A final report to the Commission;
A final peer review report on the delivery of the project;
A final transnational conference – dissemination of learning and results.
Promoter
APROXIMAR, Portugal
Partners
National Offender Management Service (NOMS), UK
Centre for Economic & Social Inclusion (Inclusion), UK
London Probation Trust, UK
Praxis, UK
BAGAzs, Hungary
Santa Casa da Misericórdia da Amadora (SCMA), Portugal
Associated partner
IPS_Innovative Prison Systems
Funding
European Union Programme for Employment and Social Solidarity – PROGRESS (2007-2013)
Time frame
01/11/2012 to 31/10/2014 (24 months)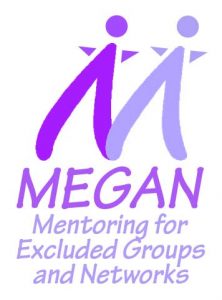 Using mentoring in marginalized groups, including offenders, to enable inclusion and employment
Sector
Penitentiary
Services
Offender rehabilitation
Special needs
Training and development
Where
Portugal, United Kingdom, Hungary
Contact us
ips@prisonsystems.eu