Our people
IPS' team goes far beyond
Our team relies not only on the nuclear team of professionals whose curriculum profile is shown below, but also on a vast array of researchers and experts in Management, Law, Criminology, Sociology, Social Work, Psychology, Education, Health, and Engineering.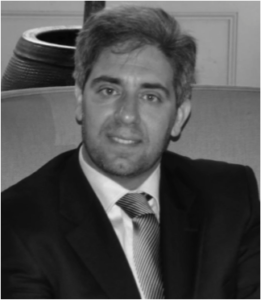 Holding a Sociology degree and an MA from the College of Europe in Bruges, he is undertaking a PhD research on Public Policy at the Sociology and Public Policies School of ISCTE – IUL Lisbon University Institute. Pedro is a board member of the BSAFE LAB Law enforcement, Justice, and Public Safety Research and Technology Transfer. He is also a guest lecturer at ISEC and has been a member of the scientific coordination team of DEIA – Specialisation Degree in Organisational Learning and Innovation at INA – the Portuguese National Institute of Public Administration. He has been working on public administration reform for 20 years in several European countries. He has been a policy advisor and coordinated major project implementations in Portugal, Romania, Argentina, and Guatemala, also supporting specific projects in other countries. Pedro has been involved in the design and implementation of pilot projects that have received awards and were recognised as best practices. He holds extensive experience as policy advisor (EU policy, including prison systems modernisation, prison work, re-settlement and ICT, international cooperation). On behalf of IPS, he has been invited as a guest observer at European Commission and Council of Europe meetings and as a speaker in several international events organised by the Council of Europe, ICPA, EIPA, European Commission and governments from the different Member States. Pedro is an ICPA member.
Tiago Leitão, Board member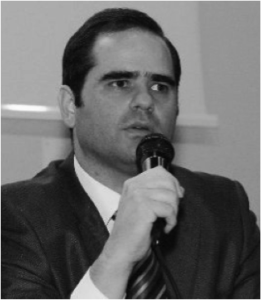 Holding a degree in Social Work (Portuguese Catholic University), and an MBA from The Lisbon MBA, Tiago has been involved in project management since 1998. He has a 15-year experience in management, consultancy, social innovation and reintegration, and knowledge transference. He also owns expertise in policy and strategy, namely in the social economy, training and volunteering. He has been working in the development and implementation of penitentiary related projects since 2003, having "Rumos de Futuro" been his kick-off experience in this field. This strategic project aimed to innovate on multi-agency work towards inmates' reintegration in Portugal. In Romania, he has been involved in the "Credem in Schimbare" and "Itinerariul Dialog" (both projects that have received awards and have been considered good practices). Tiago has been leading the concept development and management of innovate projects in the field of social economy and entrepreneurship (IDEIA – women entrepreneurship), social business plans, strategic organisational plans, education, training and mentoring (MOMIE – Models on Mentoring for Inclusion and Employment and MEGAN – Mentoring for Excluded Groups and Networks). Presently, Tiago is the head project manager of several projects that IPS is involved in, either a promoter or a partner. Since 2003 is engaged in intense international work, mostly in Europe, in different areas of knowledge, collaborating in different networks and in the organisation of events, research and publications: "Employers Engagement in inmates reintegration"(Rumos de Futuro, 2007); "Seven Steps towards Inmates Reintegration" (Rumos de Futuro, 2007); "Design and Delivery of Volunteering in the Criminal Justice Sector" (JIVE, 2014), etc. Besides his position at IPS, Tiago is chairman of the non-governmental organisation APROXIMAR.
Pedro Liberado, Researcher | Consultant | Project Manager
Pedro holds a degree in Sociology from the University of Coimbra and a master's degree in Criminology from the University of Porto. Being a research assistant at TCuPS (Research Group for Cultural and Political Sociology) at the University of Tampere, he worked with extensive databases regarding parliamentary debates from 13 countries within various policy areas. Previously, he also awarded a research grant from the Institute of Social Sciences, University of Lisbon, to work on the European Social Survey project. At IPS, Pedro is currently involved in the development of projects such as R2PRIS (Radicalisation Prevention in Prisons), INTEGRA (Integrated Community, Probation and Prison Services Radicalisation Prevention Approach), PRACTICIES (Partnership Against Violent Radicalisation in the Cities) and MenACE (Mental Health, Ageing and Palliative Care in European Prisons).
Joana Apóstolo, Junior consultant
Joana is currently contributing to the research team focused on international judicial cooperation at IPS, with an emphasis on the AWARE EAW, PRE-RIGHTS e FAIRNESS projects.
She obtained a binational master's degree in International Relations, in the framework of the cooperation agreement between the University of Coimbra and SciencesPo Bordeaux. Her Master's dissertation on the European Union as a security actor was further informed by her work in the field of political diplomacy, during an internship at the Portuguese Permanent Representation to the European Union.
A strong interest in Human Rights motivated Joana to participate in a number of projects and associations such as Amnesty International, Speak Social, and several Erasmus+ projects at an international level.
Catarina Abrunhosa, Junior consultant
Catarina holds a master's degree in Psychology from the University of Minho (Portugal). Her master's thesis focused on evaluating offenders of crimes against intimate partners, more specifically domestic violence, attempted murder and murder. To collect data, she interviewed inmates from four prisons in the northern region of Portugal (Paços de Ferreira, Vale de Sousa, Custóias and Santa Cruz do Bispo) and applied the Hare Psychopathy Checklist (PCL-R). At the same time, she did an internship in a victim support association. She obtained her Certificate of Proficiency in English and is also a qualified trainer. Before IPS, Catarina taught English in different institutions to both adults and teenagers. Moreover, she has previous experience as a volunteer in charities. She also participated in projects within her University, like Erasmus Buddy Programme and Peer Tutoring.
Rita Martins, Junior consultant
Rita Martins holds a bachelor in Law from Faculty of Law – University of Lisbon, a post-graduation in Corporate Crime from the Institute of Criminal Law and Criminal Sciences of University of Lisbon and a master's degree in Criminology, Forensics and Law (LL.M) from Maastricht University, in the Netherlands. While finishing her post-graduation, she had the opportunity of integrating a internship in a law firm which gave her a more practical perspective over Law in general. Her strong interest, although was criminal law and other subjects related to it (namely Criminology, Forensics, Criminal Policy and Criminal Justice). To pursuit this eventual career she entered in the aforementioned master's to get more knowledge and experience and, later elaborated her master thesis' topic on a comparison between the Adversarial Criminal Justice system (specifically USA) and the Inquisitorial Criminal Justice system (Europe) concerning risk factors for prosecutorial misconduct.
At IPS, Rita is currently involved in the development of projects such as CCJ4C (European Career Counselling Guidelines for Staff Working in Criminal Correctional Justice System), BLEEP (Blended Learning Environment for European Prisoners), Coding-Out (Coding in prison as a valuable OUTside tool for employment), and BriSaR (Bringing Safety on the Roads).
Vânia Salgadinho, Consultant
Vânia Salgadinho holds a bachelor's degree in Criminology from Fernando Pessoa University, Portugal, and master's degree in Transnational Organised Crime from Staffordshire University, United Kingdom. She specialised in the fields of human trafficking and organised crime research, performing internships at the Observatory on Trafficking in Human Beings of the Portuguese Ministry of Internal Administration and at the Data Development and Dissemination Unit of the United Nations Office on Drugs and Crime in Vienna. Vânia also worked as a Research Assistant at the Global Initiative against Transnational Organised Crime in Switzerland, and as a Consultant for Ecorys in a study commissioned by the European Parliament.
Sara Afonso, Junior consultant
Sara Afonso holds a Bachelor's degree in Criminology from University of Porto, Portugal, and a Master's degree in Terrorism, International Crime and Global Security from Coventry University, United Kingdom. On her Bachelor's degree, she focused on researching the topics of disengagement and deradicalization, as well as the reintegration in community of former terrorists. She was also enrolled in an internship at the Portuguese National Defense Institute where she developed research on national and global security issues. On her Master's degree, Sara developed a dissertation on the use of reintegrative soft power measures to counter far-right violent extremism, and focused on researching several topics within the Global Security area such as the Mafia, Trafficking of Human Beings and Counterterrorism. Additionally to her academic path, Sara was also a Research Fellow at the International Center for the Study of Violent Extremism, and wrote articles on criminological matters that were published on online platforms.
Vânia Sampaio, Junior consultant
Vânia holds a bachelor's degree in Criminology from University of Porto, Portugal, and a master's degree in Terrorism, International Crime and Global Security from Coventry University, United Kingdom. During her bachelor's degree, she developed research regarding police's perceptions on human trafficking as one of the obstacles in the investigation and prosecution of these cases. Moreover, she was an intern at Guarda Nacional Republicana, Portugal's gendarmerie police, specifically in its criminal investigation unit. As part of her master's degree, her dissertation focused on the civil society's role in fighting organised crime, namely the Sicilian Mafia. Besides her academic path, Vânia has also developed collaborations with a Portuguese online media platform and a TV-channel in the creation of online content on criminological matters.
Ana Rita Pires, Junior consultant
Ana Rita holds a bachelor's degree in Sociology and a master's degree in Science on Emotions, both from ISCTE-IUL, in Lisbon. Her dissertation research project focused on the role of sensorimotor mechanisms in auditory perception, where she examined if spontaneous facial mimicry responses to vocal emotional sounds (laughter/crying) were predictive of the ability to infer the authenticity of those sounds. To do so, she collected EDA, fEMG and ECG psychophysiological data, and posteriorly was invited to be a part of a broader research team in projects on memory and bilingualism, where she collected the same data. She was also invited to lecture psychophysiological measures in one of her master's coursework. Ana Rita completed an internship at the International Relations Office of ISCTE-IUL and at MedialCare – Saúde, Prevenção e Bem Estar.
Miguel Almeida, Admin & Financial Department
Miguel has a bachelor's degree in management and Master´s degree in Financial Management. Both degrees were from Instituto Superior de Gestão, in Lisbon. Instead of writing a thesis, Miguel opted to do an internship report so that he could acquire more knowledge in how a company works.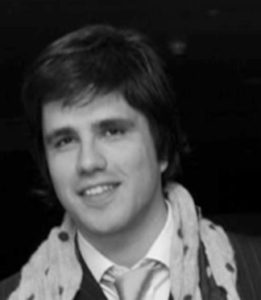 He is an invited Assistant Professor at Universidade da Beira Interior (UBI), Covilhã, Portugal and at Universidade Lusófona de Humanidades e Tecnologias (ULHT), Lisbon, Portugal. He received his PhD in Computer Science from UBI in 2014. Nuno is a member of BSAFE LAB: Law enforcement, justice and public safety research and technology transfer laboratory, and Instituto de Telecomunicações. Member of COST Actions: CA15109 "European Cooperation for Statistics of Network Data Science (COSTNET)", TD1307 "European Model Reduction Network (EU-MORNET)", and IC1303 "Algorithms, Architectures, and Platforms for Enhanced Living Environments (AAPELE)". His current research interests include cloud computing, big data, data fusion, machine learning, ubiquitous computing, eHealth, clinical decision support systems, and model reduction methods.
Sílvia Bernardo, Marketing and communication manager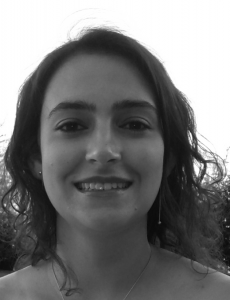 Being a holder of a degree in Social Communication from Universidade de Lisboa (Institute of Social and Political Sciences) since 2005, Sílvia has worked for several years as a journalist for broadcast media. In the later years, she has been collaborating with private companies as a communication manager. At IPS, she handles the communication's assets and branding initiatives, leveraging, therefore, the company's reputation for quality, reliability, and customer satisfaction. She has completed postgraduate studies in Social Gerontology and is a PhD in Sociology at the Faculty of Social and Human Sciences at the University of Beira Interior, in Covilhã, Portugal.
Sílvia holds a degree in Communication Design from the School of Technology and Management of Portalegre and a Master's degree in Multimedia Design from the University of Beira Interior, in Covilhã, Portugal. At IPS, Sílvia works in the development of the company's graphic image, as well in other design and communication projects. She is actively involved in the creation of e-learning training content and in the design of JUSTICE TRENDS Magazine.
Paula Martinho, Communication and Multimedia Team
Paula is a Communication Specialist, graduated in Media Studies at the University of Lisbon, passionate about storytelling, writing and design thinking.
A brief experience in the Journalism field by training and working at a weekly news magazine is partly the reason why she's with a (serious) relationship with information consumption. You'll usually find her reading news and articles — or googling 'how to be a morning person'.
She worked as a Content Moderator and Customer Service Representative for exciting international projects. In August 2018, after a seven-month experience as a full-time volunteer at Teen Challenge Portugal, Paula moved to Denmark to study Multimedia Design at Business Academy Aarhus. This two-year adventure shaped her digital skills and prepared her to embrace new challenges in the field of UX/UI Design and Digital Marketing. She enjoys working with multimedia productions, strategic planning and content management. Other areas of interest include pizza baking and wine tasting.
Being part of the IPS Communications and Marketing team means that she brings her toolset to help with the development and implementation of the Digital Marketing strategy while crafting stories to ensure that the Organization has a strong digital presence, a solid reputation and also nice design assets.
In memoriam
João Pedro Baltasar da Silva Correia, 1960-2019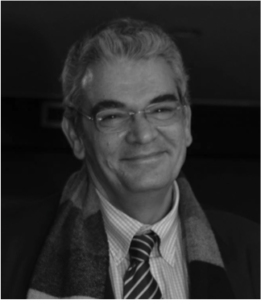 João was a founder, partner and mentor at IPS Innovative Prison Systems.
Holding a degree in Human Resources Management and Work Organisation by ISLA and several specialisations in the areas of Change Management – Advanced Techniques and Work Adjustment Training, U.S.A; João was accredited Consultant by the Center for Creative Leadership – USA; the Management Research Group; and Business Partner of Entovation International – Knowledge Management and Innovation.
João began his career at the Institute for Economic Cooperation; was Human Resources Technician at LPDM and Human Resources Manager at Uromedical Clinical Laboratory. Worked as Human Resources Systems Consultant at Area Chave. Was a consultant of Human Systems at EGOR Management and Training, holding the position of Executive Director from 1996 to 1999 in the same organisation.
He was a co-founder of GLOBAL CHANGE International Consultants, a company that has lately merged with I.Zone Knowledge Systems, SA.
He worked in different European countries, coordinating projects in public administration reform, namely justice systems, since 2004. Along with the IPS team, he was involved in the design and implementation of innovative pilot projects that have been awarded and recognised as good practices.
João authored several performance improvement manuals and simulation games, including "Be First – how to expand the results you desire in life" and "Gamification – transforming leadership into a game".