CREDEM IN SCHIMBARE
Cultural change in prisons
Sinopse
This project's framework consists in the need for cultural change in the Romanian prison system. The rationale is to implement the activities and results achieved by the PGISP project "Managing and Innovating in Prison Services", in Portugal. Based on the experience of the Portuguese prison system innovation, the main goal is to analyze and adapt a number of programs to meet identified needs concerning the empowerment of the technical teams and prison staff.
Objetivos
To transfer

,

co-develop and adapt the practice and products of the PGISP project

(

Managing and Innovating in Prison Services

, Portugal)

to the Romanian Prison Service

,

empowering the technical team and prison staff in order to

:
Implement a process of cultural change in the Romanian Prison Services involving all professional groups and stakeholders

;
Create internal capacity through the preparation of innovation agents to implement a quality management and continuous improvement approach

;
Standardize internal critical processes and procedures and build a key performance indicators model

;
Develop a prison strategy implementation device though a balanced scorecards' approach

;
Involve inmates in the development of active reinsertion strategies

;
Develop learning resources to support the professional training of managers

,

technicians and prison guards

,

in order to support internal innovation processes

;
Involve different stakeholders in finding innovative solutions for social reinsertion of inmates

(

entrepreneurship programme

,

volunteer programme

,

etc

);
Foster a collaborative culture through the creation of communities of practice at various levels

(

managers

,

guards

,

technicians

).
resultados esperados
One practical initiative aimed at creating youth awareness to practice a civic spirit responsibility and prevent crime by ensuring the involvement of individuals from the prison

;

A prevention and contingency plan

;

Educative activities for the repair-initiate restorative practices

(

developing critical sense towards their own acts of detainees and understanding the impact they had on victims and society

);

Volunteer Management

(

establishing the coordinates of organizing the activities with the volunteers in the prison environment

);

Developing the entrepreneurship spirit amongst the detainees

(

thinking for the future acquisition and

/

or strengthening of basic knowledge that will contribute to the development of entrepreneurship spirit among detainees to facilitate their social reintegration

);

Involving employers in the prison environment

(

increasing opportunities for social inclusion of detainees

);

Balanced Scorecard implementation

;

Common Assessment Framework

(CAF)

implementation

;

Critical processes redesign focused on security

;

Staff development

:

around

1000

prison staff members involved in training activities

;

Development of internal and external communication practices

(

the setting up of a Strategy and Communication guide

);

The establishment of several communities of practice

;

Creation of eLearning courses

:

within the project website were created online courses on

:

educational programs

, CAF,

teacher training and e-tutoring

.
Promotor
Romanian Prison Administration
Parceiros
Sistemas prisionais IPS_Innovative, Portugal
DGSP – Portuguese Prison Administration
GLOBAL CHANGE Consultores SA, Portugal
BDO Consulting, Portugal
Financiamento
European Social Fund (AM POSDRU Romania 2007-2013)
Quadro de horário
01/02/2010 – 31/01/2012 (24 meses)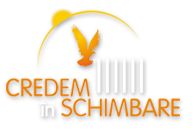 Knowledge and good practice transfer regarding prison management innovation and criminal justice system reform
Setor
Penitenciária
Serviços
reforma da justiça penal
Tecnologia da Informação
Treinamento e desenvolvimento
Onde
Roménia, Portugal
Contate-Nos
ips@prisonsystems.eu