Education policy discussed at EIGEP kick-off meeting
Representatives from Portugal, Romania, United Kingdom and Lithuania met at the BSAFE LAB at Beira Interior University during two days (30th November-1st December, 2015) to discuss the reduction of disparities in the learning outcomes of the educational experience of a child within the juvenile justice, compared to the ones delivered in mass education.
The EIGEP project aims to:
Improving the learning outcomes of education in juvenile settings through:
– Developing a European key competency profile for the child and youth learning professionals working in juvenile justice;
– Developing a modular, tailor-made induction support for teaching & learning professionals working in juvenile justice system, based on the previously developed European key competency profile.
Improving the management of teaching & learning professionals through measures to develop the learning dimension of the juvenile justice system in the partner countries and at European level, by:
– Mainstreaming the induction support and its components in juvenile justice system and alternative systems that support the education of children and youth offenders, at educational department and staff management level;
– Promoting in the European public agenda the juvenile justice education, its paramount importance and the key measures needed for the learning outcomes to improve.
EIGEP foreseen products
Education in the Juvenile Justice Context Research Report – a current situation paper for each of the partner countries and a structured common report relevant at European level highlighting the challenges of delivering education in the juvenile justice context;
Structured public hearing on the state of Education in the Juvenile Justice Context;
European profile of specific competencies for education professionals when working with children in juvenile justice contexts;
Virtual environment for education professionals working in juvenile justice;
National & Transnational Policy Maker Meetings
Parliamentary Committees Meetings
Partners
BSAFE LAB/UBI University, Portugal
IPS_Innovative Prison Systems, Portugal
Center for Promoting Lifelong Learning (CPIP), Romania
National Prison Administration (NAP), Romania
Psychological support and counseling centre (PPKC), Lithuania
TITAN Partnership, United Kingdom
ABCD Community Services, United Kingdom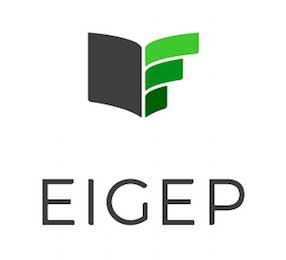 website