The presentations by Pedro das Neves focused on "Prison work and industries" and "technology enhanced learning" in correctional systems.
Pedro das Neves from QJ/IPS Innovative Prison Systems participated as guest lecturer at the "In-Prison Education for Rehabilitation and Resettlement" course organized by the European Prison Education Association (Malta branch) and the Faculty of Education of the Malta University that occurred in Malta last 26 and 27 September 2013.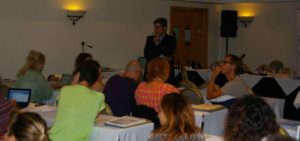 To know more about EPEA click here.