In a conference filled with P/CVE researchers and experts, an European initiative brought attention to the crucial role of community involvement when dealing with radicalisation and violent extremism.
Throughout the 22nd Annual Conference of the European Society of Criminology (EUROCRIM) conference, the complexities of radicalisation and violent extremism took center stage. The challenges posed by the post-release phase created a fundamental topic of discussion, particularly the lack of standardised and structured follow-up initiatives for vulnerable, radicalised, and extremist individuals.
With a community-based solution for this issue, the R2COM project was presented at EUROCRIM's poster session, which took place in Málaga, Spain.
The R2COM project strives to enhance NGOs' involvement in the P/CVE field, by solidifying their role in the after-care of newly-released individuals. Focusing on the post-release setting the R2COM project will cement synergies between different NGOs, by providing them with forward-looking training and standardising materials and tools.
By building on previous projects and identified good practices, R2COM will innovate in the risk screening field, providing updated, tailored, and comprehensive training to NGOs' front line practitioners. Furthermore, the project is offering validated guidelines on how to effectively work with radicalised and vulnerable individuals in community settings. Through its direct work with civil society, R2COM will indirectly improve reintegration outcomes.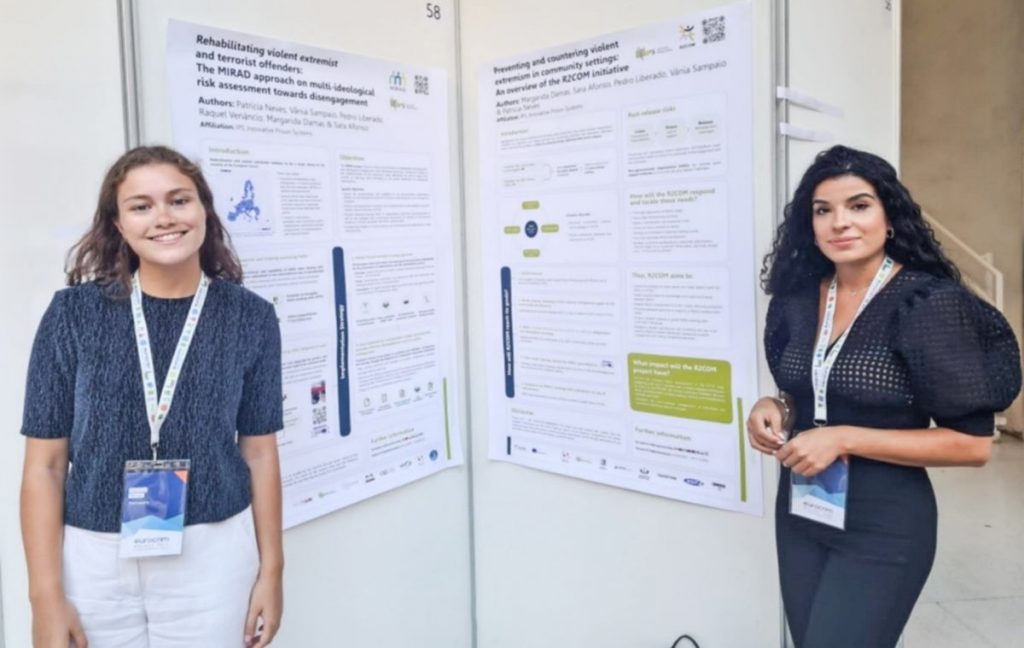 For the dozens of researchers, experts and practitioners that got together in this event, it became clear how paramount the communitarian management of radicalised and vulnerable individuals is to achieve effective preventive efforts. It was highlighted how the R2COM project is on track to play a major role in the European P/CVE landscape.
The project is now reaching new steps by building a network for European NGOs working/interested in working with vulnerable, radicalised, or violent extremist individuals.
Know more about this project
The   R2COM project is led by the Association Les Militants Des Savoirs (Association of Activists of Knowledge, France), in a European wide partnership, including IPS_Innovative Prison Systems (Portugal), Associazione Carcere e Territorio (Prison and Territory Association, Italy), Partners Kosova Center for Conflict Management  (Kosovo), Albanian Helsinki Committee (Albania), Transform (Sweden), Crime Prevention Fund – IGA (Bulgaria) and United for Intercultural Action (Hungary).
For more information on the project, or to learn how to get involved please visit its website, or leave a message though the contact form.

Developing a European framework for disengagement and reintegration of extremist offenders and radicalised individuals in prison