IPS_Innovative Prison Systems / ICJS_Innovative Criminal Justice Solutions, Inc is contributing to the development of Luso-Canadian businesses and professional community through the Federation of Portuguese Canadian Business & Professionals (FPCBP).
Over 400 attendees gathered for the FPCBP 39th Annual Excellence Gala to award 40 scholarships and Excellence Awards to promising and dedicated members of its community.
IPS_Innovative Prison Systems, having expanded its base of operations to North America in 2020 with the Canadian branch ICJS_Innovative Criminal Justice Solutions Inc., was a sponsor of these awards. Supporting the activity of the Luso-Canadian community is an important step to promoting the development of a close-knitted society and the potential it holds.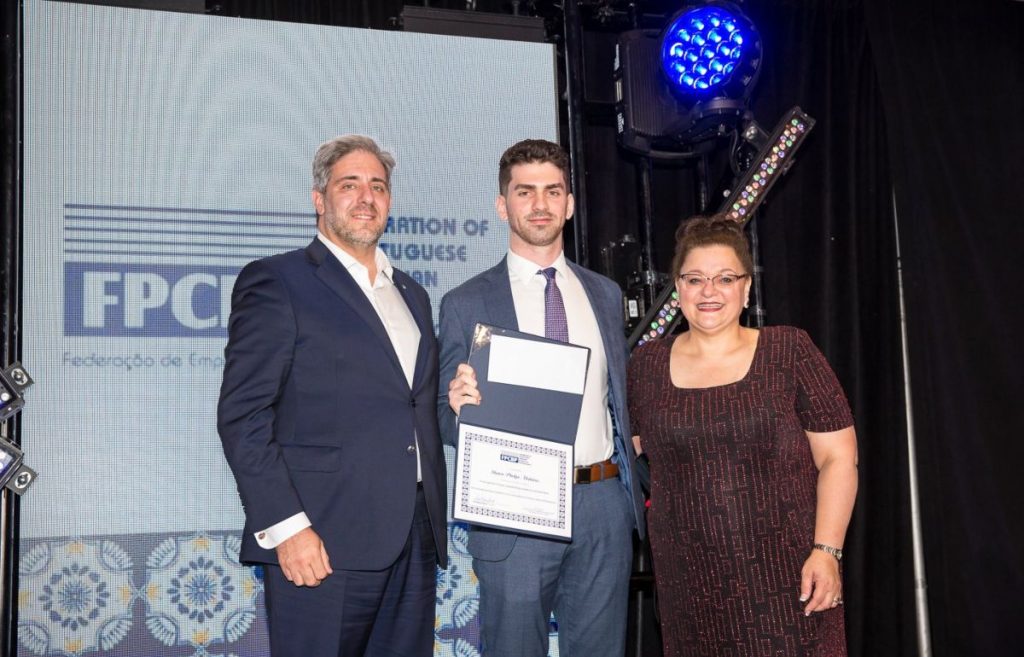 The Gala was organised at the Pearson Convention Centre on May 28th, 2022 and had the presence of the President of the Azores (Portugal) Regional Government, Dr José Manuel Bolieiro.
In addition to the 40 scholarships, the event attributed five Excellence Awards to distinguished community members:
– Professional Excellence Award – Kim Ferreira, Lawyer at Speigel Nichols Fox LLP;
– Business Excellence Award – Fernando Branco, Vice-President of the Pearson Convention Center;
– New Generation Award – Shawn Desman, Artist, Songwriter, and Producer;
– Civic Commitment Award – Celina de Melo, Community Leader, and Educator;
– Humanitarian Award – Ema Dantas, Philanthropist – Peaks for Change Foundation & CEO – Language Marketplace, Inc.
The Federation of Portuguese Canadian Business & Professionals (FPCBP) promotes business activity, networking, and enhancing the professionalism and excellence of the members within and outside its community.